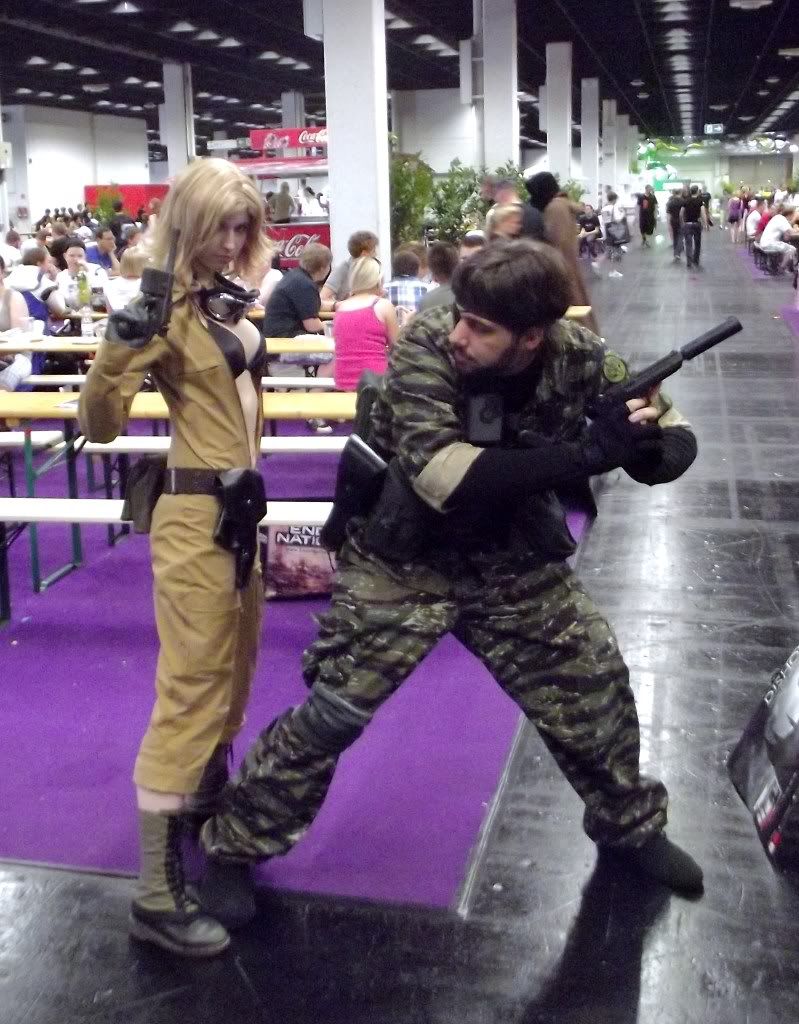 Over the past week Europe has had some of the hottest temperatures of the year; in fact, Saturday the 18
th
was the hottest Germany has gotten this year, coincidentally it was also the busiest day of GamesCom.
And the cosplayers were out in full force – There was no stopping them, ranging from iconic video game legends to the ever increasing number of blue haired anime girls.
The cosplay village was probably one of my favourite areas throughout Cologne, let alone GamesCom with hundreds of guys and girls all decked out as their favourite characters, performing stage skits and re-dubs in their native German tongue. It's easy to see the appeal of cosplaying, a thriving community that dedicates hundreds of dollars into creating their intricate costumes for a few weekends of the year.
For all the planning they put into performing dance routines, comedy reels and heart warming sing alongs, it's extremely easy to see why the community continues to grow – Here at GamesCom the people were warm, welcoming and extremely happy to talk to everyone and anyone, I even got roped into a conga line at one point, to put it simply, the whole thing was just lovely, even in its most erratic moments.
So here's to those cosplayers who put all that effort into their hobby and trade.