Almost a full year since their release, Pokémon Sword and Pokémon Shield will receive a second, and possibly final, infusion of DLC content on October 22, 2020. The Crown Tundra was detailed in a brief video this morning, alongside some interesting news for fans who also play Pokémon Go.
President of the Pokémon Company, Tsunekazu Ishihara, introduced the new footage of the DLC's titular Wild Area, a "snow-swept expanse." Players will be sent on expeditions into Pokémon dens on "Dynamax Adventures," a new twist on Sword and Shield's four-player Max Raid Battles. A team will need to navigate a short dungeon, shown from a top-down perspective, before taking on the Dynamax Pokémon who dwells within – and use a team of rented Pokémon to do so.
After The Crown Tundra story, a new tournament mode will open, called the Galarian Star Tournament. Players will pick a partner from their game's roster of Gym leaders and rivals to take on other tag teams. The ultimate reward for conquering this trial was not revealed.
Perhaps the biggest news of the announcement, however, was that all previous Legendary Pokémon not already available in Sword and Shield will be added with the DLC, alongside another swath of regular species who were absent. While it's a substantial upgrade to the Galar Pokédex, The Crown Tundra still leaves many species of Pokémon out in the cold. Some of the newly returning Pokémon will be version-exclusive, as well.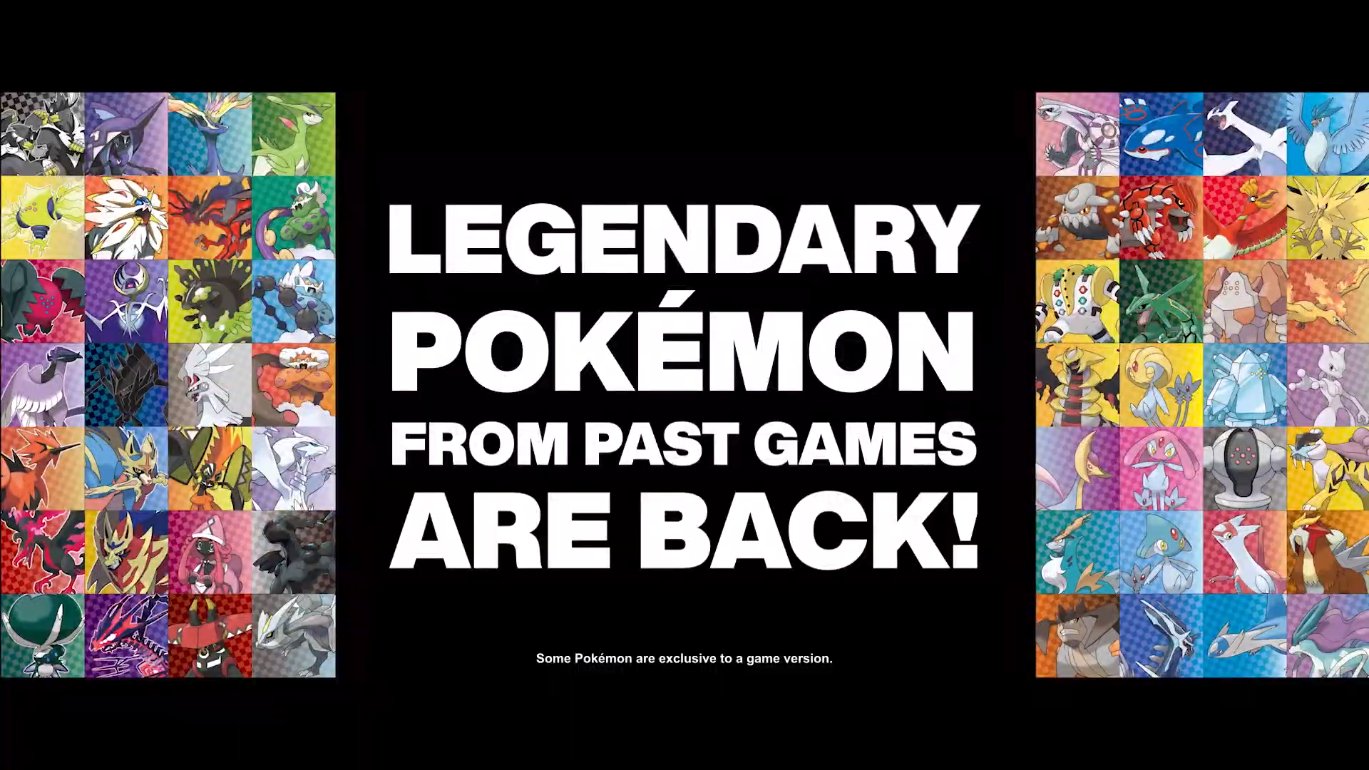 Previous announcements regarding the Expansion Pass teased new forms for the Legendary Birds (Zapdos, Moltres, and Arcitcuno) but they were not detailed in today's trailer, meaning Game Freak is likely still holding some cards close to its chest. However, they did reveal the final evolution of the Galarian Slowpoke line, a Poison/Psychic Slowking.
To build hype, a series of Pikachu variants wearing Ash's various hats from the anime will be released weekly, accessed with passwords – the first is available now with the code: P1KACHUGET.
Ishihara added some good news for fans who also play Pokémon Go. Game Freak has long promised that players would be able to link to their Pokémon Home account and transfer their catches to the Switch-based utility. Currently, Pokémon Go players are only able to transfer creatures from the original generation using Pokémon Let's Go Pikachu or Let's Go Eevee as a (tedious) middleman. This functionality will arrive before the end of 2020.
Transferring from Pokémon Go to Pokémon Home for the first time will reward players with a special version of Melmetal, a rare Pokémon with access to its unique Gigantamax form. Additionally, connecting the games will give players a Mystery Box, a rare item which causes Melmetal's first form, Meltan, to appear in Pokémon Go. These creatures were previously only available by connecting to Let's Go.
New "all-in-one" editions of Pokémon Sword and Pokémon Shield, containing a code for the version's expansion pass, will go on sale November 6th, 2020.