Final Fantasy XIV is going stronger than ever, prepared to jump onto PlayStation 5 next week. It may be surprising, then, to learn that its predecessor, Final Fantasy XI, is also experiencing a resurgence.
The older MMORPG first launched in 2002 on PC and PlayStation 2. It saw five full-fledged expansion packs and made an unlikely jump to Xbox 360 before retiring its console versions in 2016. Vana'diel has survived on PC ever since, currently estimated at sixty-five thousand daily players and hit a five-year high of almost eighty thousand this past August.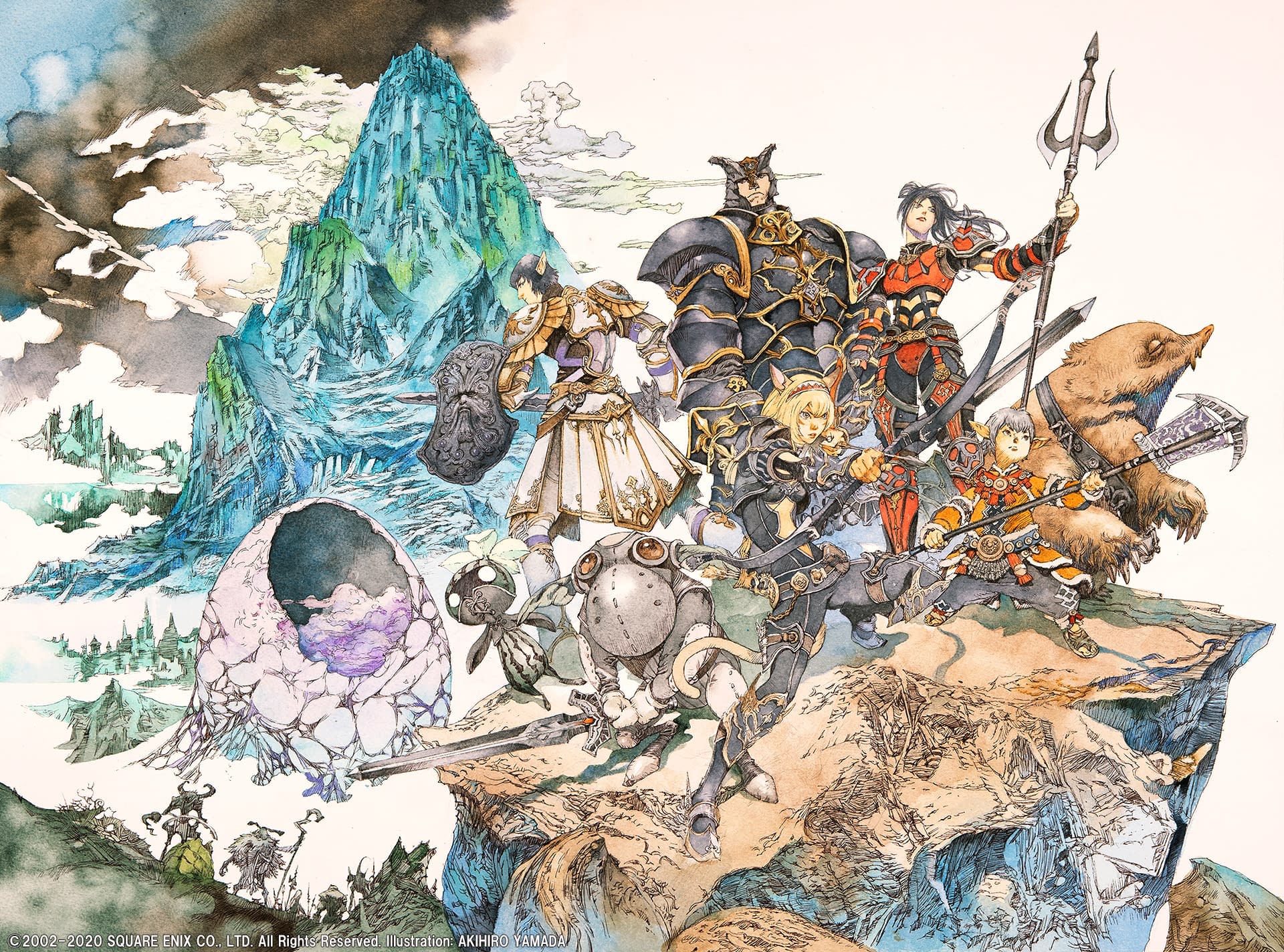 This jump in interest owes to the addition of the game's first new story content in five years. In July, producer Akihiko Matsui announced The Voracious Resurgence, an episodic storyline which will be delivered "over many version updates" and take players to "a side of Vana'diel that's never before seen the light." Players are required to have completed the whole storyling up through the final scenario, Rhapsodies of Vana'diel, in order to access the new tale.
Yesterday Square-Enix announced "the first part" of Voracious Resurgence Chapter 2 will arrive with Final Fantasy XI's next version update, due November 10. The story content is accompanied by revisions to the player-to-player mentorship system and a new Assist Channel "designed for new and returning players to give help and advice from experienced veterans and help them feel involved and integrated in the FFXI community," and a new chapter of Ambuscade battles for veteran players.
Those interested in checking out eighteen years of Vana'diel history for the first time, or returning to the game, can find Final Fantasy XI on Steam or Square-Enix's online store, where the Ultimate Collection Seekers Edition contains the core game and all expansions in one package. A subscription fee is still required, at $12 USD monthly.