Financial overlord and Animal Crossing mascot Tom Nook made the rounds over Financial Times, through an in-depth piece covering a significant interest rate drop in "The Bank of Nook."
While the news didn't impact real global markets, players in New Horizons collectively expressed their concerns over a sudden lack of savings interest from the game. According to the Times, rates plummeted from 0.5 per cent "to just 0.05 per cent" since mid-April. This also left players with less income for their islands while the interests for bells apparently reflected the global impacts of COVID-19.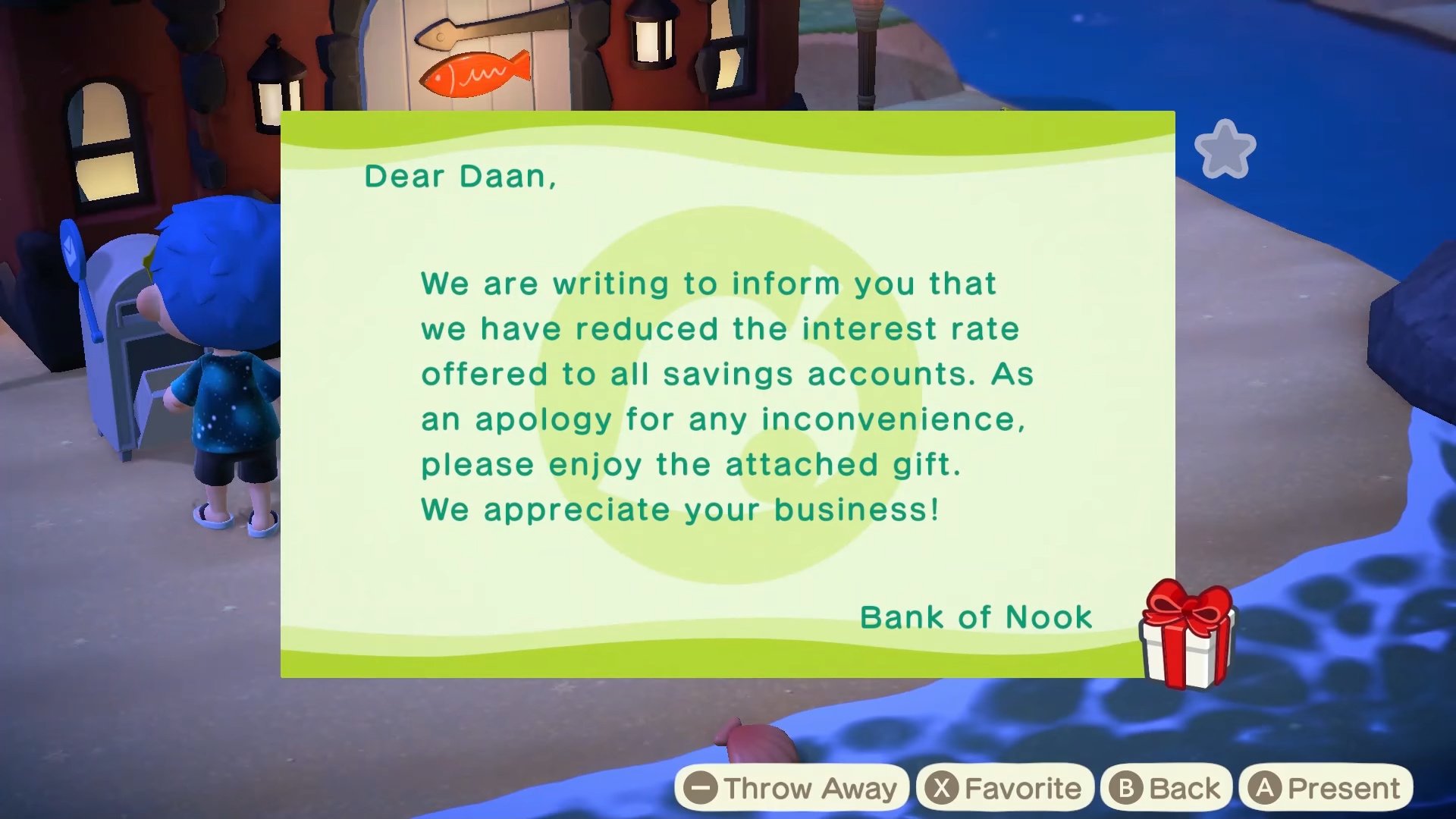 More players took to online forums to predict an "Island Recession," which would lead to more fruit trees being planted for income while more flights would be reserved for resource harvesting on other settlements. Of course, Tom Nook himself has yet to comment on the matter as he supports players on their islands.
The Bank of Nook provides players with security for their funds while giving players an extra boost from interest rates. The Times connected Tom Nook's business direction as realistic while current real budgets from U.S. stimulus packages totaled to $14 trillion.
"Such activity has given a big lift to asset prices," the piece wrote while accounting for player's time-travelling habits. Of course, things in New Horizons can turn a bit unrealistic as the Nintendo Switch's time and date settings could be changed to build interest. Despite this trick, the lower interest rate means players would have to work a bit harder to gain their Bells.