Voice chat recording "for safety and moderation purposes" was among the features added to the PlayStation 4's system update 8.0, released yesterday morning. Now users are being advised that they are consenting to this recording simply by joining a chat.
The updates comes in anticipation of a new feature for PS5 users, which will allow players to record their conversations over voice channels and submit them to Sony for moderation. The feature is already live on updated PS4s, but Sony has specified that it is for use by PS5 owners, to report harmful behaviour.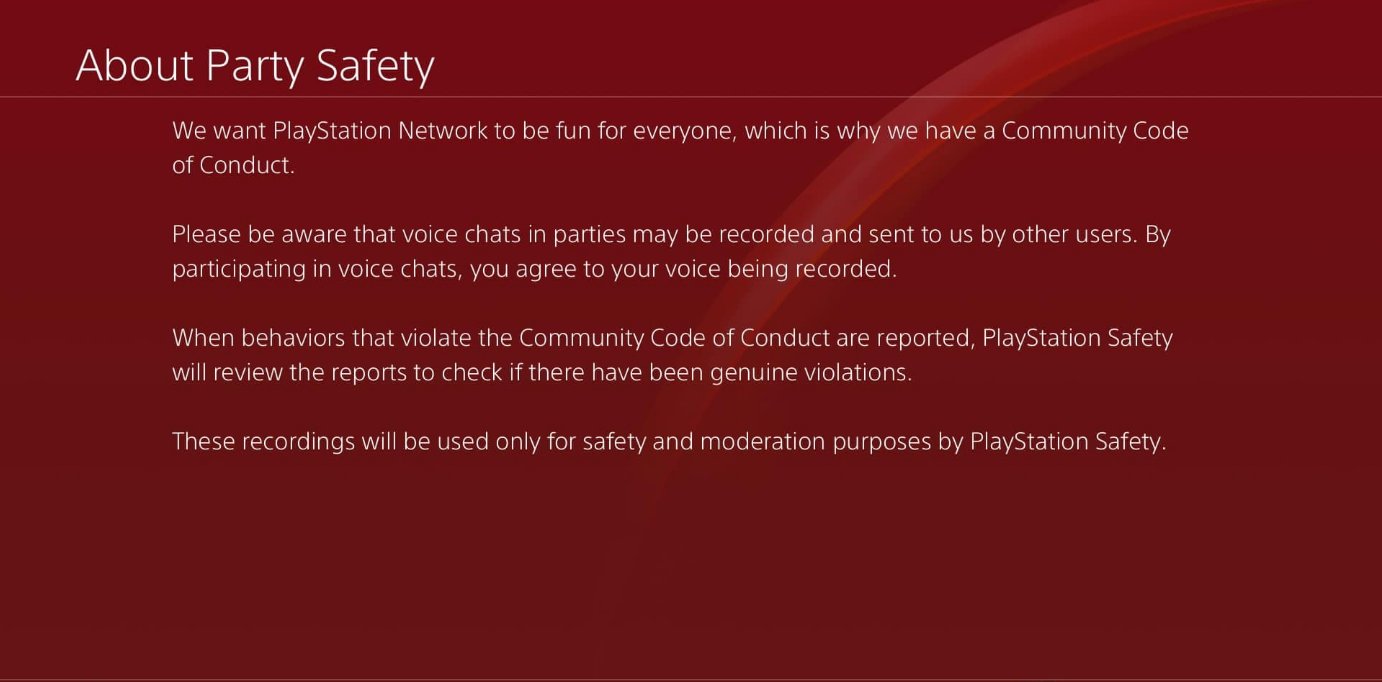 Sony updated their blog to elaborate: "The pop up you're seeing on PS4 right now is to let you know that when you participate in a chat with a PS5 user (post-launch), they may submit those recordings from their PS5 console to SIE. "
However, the PS4's popup message is more vague, claiming "Voice chats may be recorded for moderation. By joining, you agree to being recorded."
As nefarious as it may sound, these chat recordings will only be brought to Sony if a user reports malicious behaviour over voice communications. Users' voice chat will not be monitored, as Microsoft was accused of doing in 2018. With harassment claims increasing across all levels of the gaming industry — even within developers and on live streams — this extra safety measure could help cut back on the sort of vitriol spewed by some online players.
PS4's 8.0 update also included a more streamlined UI for messages, improved two-factor authentication, and updated support for the Remote Play app on mobile, PC, and Mac.