One of the biggest racing series in gaming returns next month with Need For Speed: Hot Pursuit Remastered, an update to 2010's breakout hit. The remaster, developed by Criterion Games and Stellar Entertainment, will arrive on PS4, Xbox One, and PC on November 6, and Switch on November 13.
"We're delighted to be bringing that spirit of timeless racing competition back to new platforms and players where they can connect, compare and compete no matter what platform they're on, even on the go this time with the Nintendo Switch," said VP of Criterion Games, Matt Webster.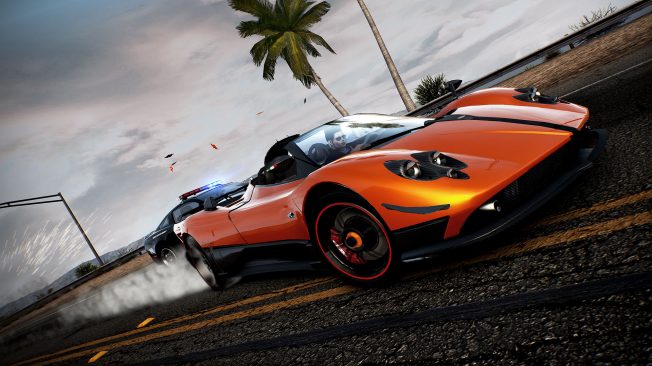 Need for Speed: Hot Pursuit Remastered puts players back behind the wheel on both sides of the law in fictional Seacrest County, California. Racers will try to evade or thwart capture, while police officers have powerful interceptors loaded with tactical weaponry to bust the perps. Victory in the game's various modes award Bounty, a currency used to unlock new cars and gear.
The remaster will feature modern visuals, crossplay, all the original game's post-launch DLC, and other quality-of-life improvements. New modes from the DLC, such as Armed and Dangerous and Lamborghini Untamed, will be "seamlessly woven into the experience like never before," adding six hours of additional gameplay and thirty challenges.
The game's asynchronous multiplayer is powered by the Autolog system, a sort of in-game social media network enabling players "to seamlessly connect, compare and compete with their friends" and share their achievements.
The original Hot Pursuit won many awards – including Best Racing Game from the Game Critics Awards – and earned an average Metacritic score of 88 (not including its infamously different Wii version). The last entry in the franchise was 2019's Need For Speed Heat; read CGM's review here.