Nintendo announced their next installment in the Paper Mario series with Paper Mario: The Origami King coming to Nintendo Switch in July.
A trailer showed a brand new look to Paper Mario's 2.5D universe while adding more 3D-based level designs across sunny plains and fiery dungeons. The game also adds a a few more RPG mechanics on top of its plot involving a new type of enemy terrorizing the Mushroom Kingdom. The Origami King gives players expanded options for their party in battles and foldable abilities to use. Some bosses and objects are also rendered in full 3D to set Paper Mario apart as it runs on the Nintendo Switch console.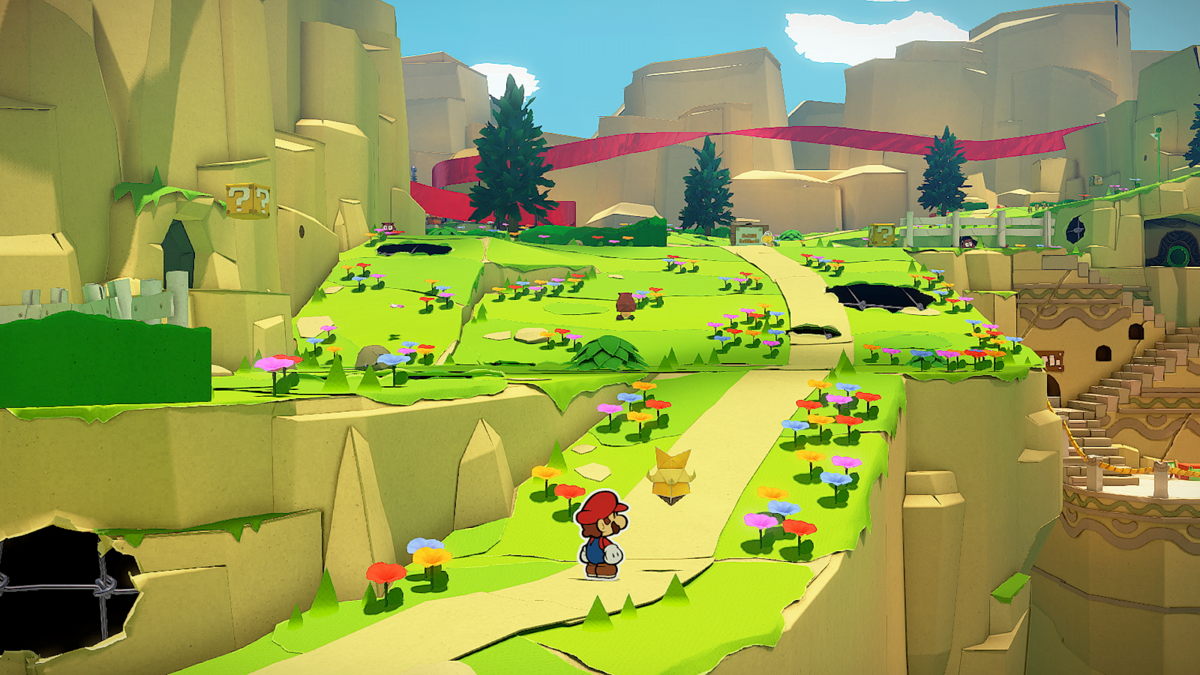 The Origami King takes its name from King Olly, who unfolds a plan to take over the Mushroom Kingdom and trapped Princess Peach's castle in a shroud of energy. Peach is also acting differently, with Paper Mario going on another quest in search of answers.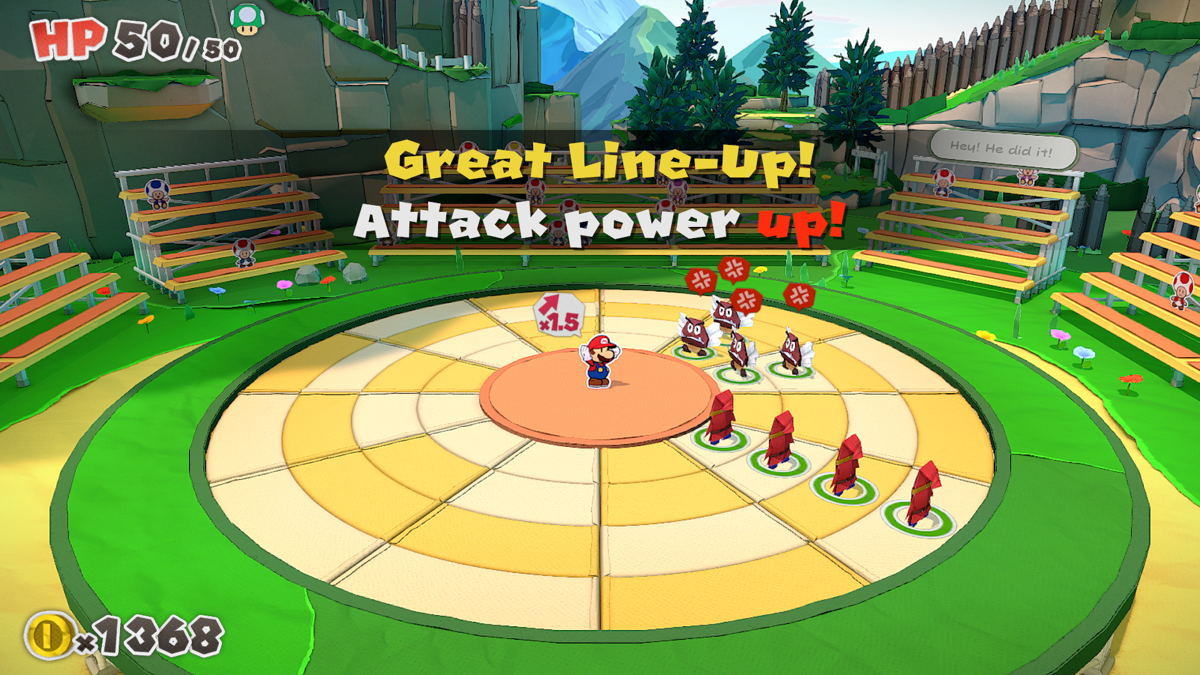 Interestingly, some of Mario's enemies will also be helping him along the journey. As with past games, different versions of Koopalings and Bowser's forces can be included in a party while they have a folded appearance after being transformed by King Olly. Bowser also becomes a part of the action as he joins with Mario to take back the Mushroom Kingdom.
In an ode to other games including Odyssey and 3D World, Paper Mario: The Origami King adds more depth into its flat world with free-range exploration. In some levels, players can navigate through open areas to uncover collectibles, items and NPCs for useful tidbits. It's also a way for Mario to find more secrets in an already larger-scale kingdom.
Its turn-based battle system brings a new ring-based layout for damage distribution on multiple enemies. New moves, including the 1000-Fold Arms, pull out some parts of a landscape to find hidden details. The world itself is also filled with characters Mario can interact with for short side quests and advice on efficient battle strategies. Some platforming from traditional Mario games are also present across the Mushroom Kingdom and require players to decide how they want to sneak or jump past trickier enemies.
Paper Mario: The Origami King is coming exclusively to the Nintendo Switch and Switch Lite on July 17, 2020. Pre-orders are also available on the Nintendo eShop and online retailers.