It's been nine years since BloodRayne: Betrayal, a sidescrolling spin-off to the successful series, but now Ziggurat Interactive will return to Rayne's roots with a new 4K bundle on PC.
BloodRayne: Terminal Cut includes both the original game and its sequel, dramatically upgraded to 4K (with a maximum resolution of 3840×2160). Cinematic videos have been upscaled, lighting and environmental effects have been improved, and the engine now supports uncompressed original textures. The original is fully voiced and localized in English, French, Italian, and Spanish, while the sequel has subtitles in the same languages, plus German. Modern gamepads will be supported as well.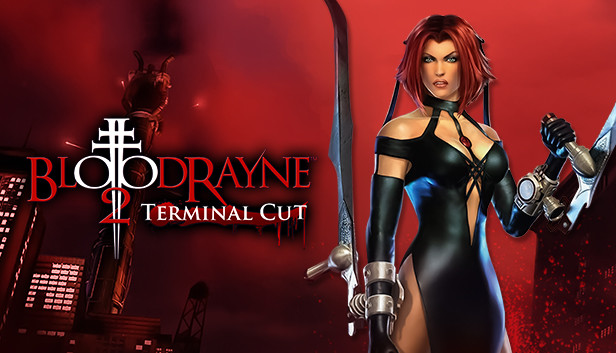 BloodRayne launched on the PlayStation 2 in 2002 and featured Rayne taking on supernatural monsters and Nazis. Starring Laura Bailey in her first video game role, it receiving mostly positive reviews and spawned a sequel in 2004. It had a sufficient following to warrant its own video game adaptation in 2006, starring Kristanna Loken, Michael Madsen, Ben Kingsley, and Michelle Rodriguez, directed by Uwe Boll. However, the film proved to be an absolute bomb at the box office and with critics, in typical Boll fashion, and the franchise fell into obscurity.
Majesco tried to revive Rayne with BloodRayne: Betrayal in 2011, but mixed reviews and low sales led to the cancellation of another planned sequel on the Nintendo 3DS, subtitled The Shroud. Ziggurat Interactive purchased the IP back in June, and is already putting it to good use.
BloodRayne: Terminal Cut will launch on PC November 20. No word has been given on a potential console release yet, or if Ziggurat will produce brand new content.