John Wick creator Derek Kolstad expressed an interest in bringing games My Friend Pedro and Bendy and the Ink Machine on TV screens, with hopes to bring some of Keanu Reeves' luck into two studio pitches.
In an interview with ComicBook.com, Kolstad's drive came from working on current remakes A Company Man and A Map From Nowhere and began thinking about serialized versions of video games. The games were also written down on post-it notes as part of Kolstad's to-do list at home.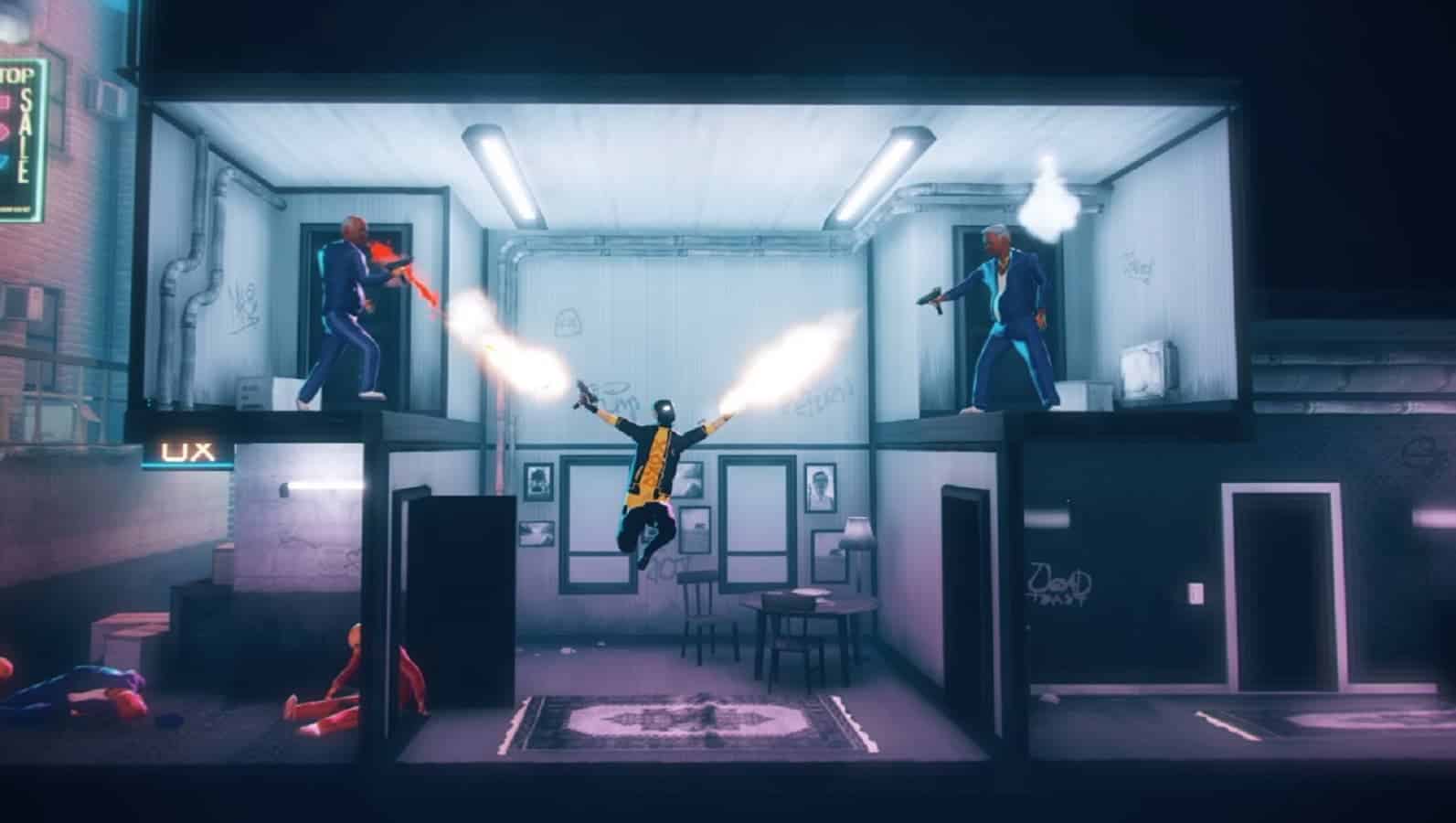 Of course, John Wick shares some of its bullet-based madness with My Friend Pedro as a hitman is controlled by a living (sentient) banana to kill rival arms dealers and gang leaders. Published by Devolver Digital, MFP was also based on a flash game of the same name and featured side-scrolling shooter mechanics under a bloody backdrop. The player also used physics to jump and flip through various levels while measuring bullet trajectories to kill enemies.
"To be honest, I love it all," Kolstad told ComicBook.com. " I got to tell you, man, I'm still a little kid at this and I f***ing love it. If I can emulate and replicate any success I've had with John Wick elsewhere, I'm going to be that 11-year-old that snuck into an R-rated movie, giggling."
Bendy and the Ink Machine is a 2017 horror game which parodied the 1930's black-and-white cartoons inspired by Disney. It used a 3D first person perspective to let players navigate through a abandoned locales while being chased by ink-shaped monsters. Its character, Henry, is a cartoonist who begins to have horrific hallucinations over the programs he helps create. He also struggles to survive in every nightmare while going deep into a twisted version of his workplace.