Starting on October 22, a Pokemon Code Mystery Gift giveaway started across Canada, The US, and Europe but the scarcity of the event codes have given the community life.
A distribution event that gives trainers a Pokémon code that redeems a 'shiny' legendary Pokémon started late last month to the excitement of trainers everywhere, the codes were provided by GameStop retail locations.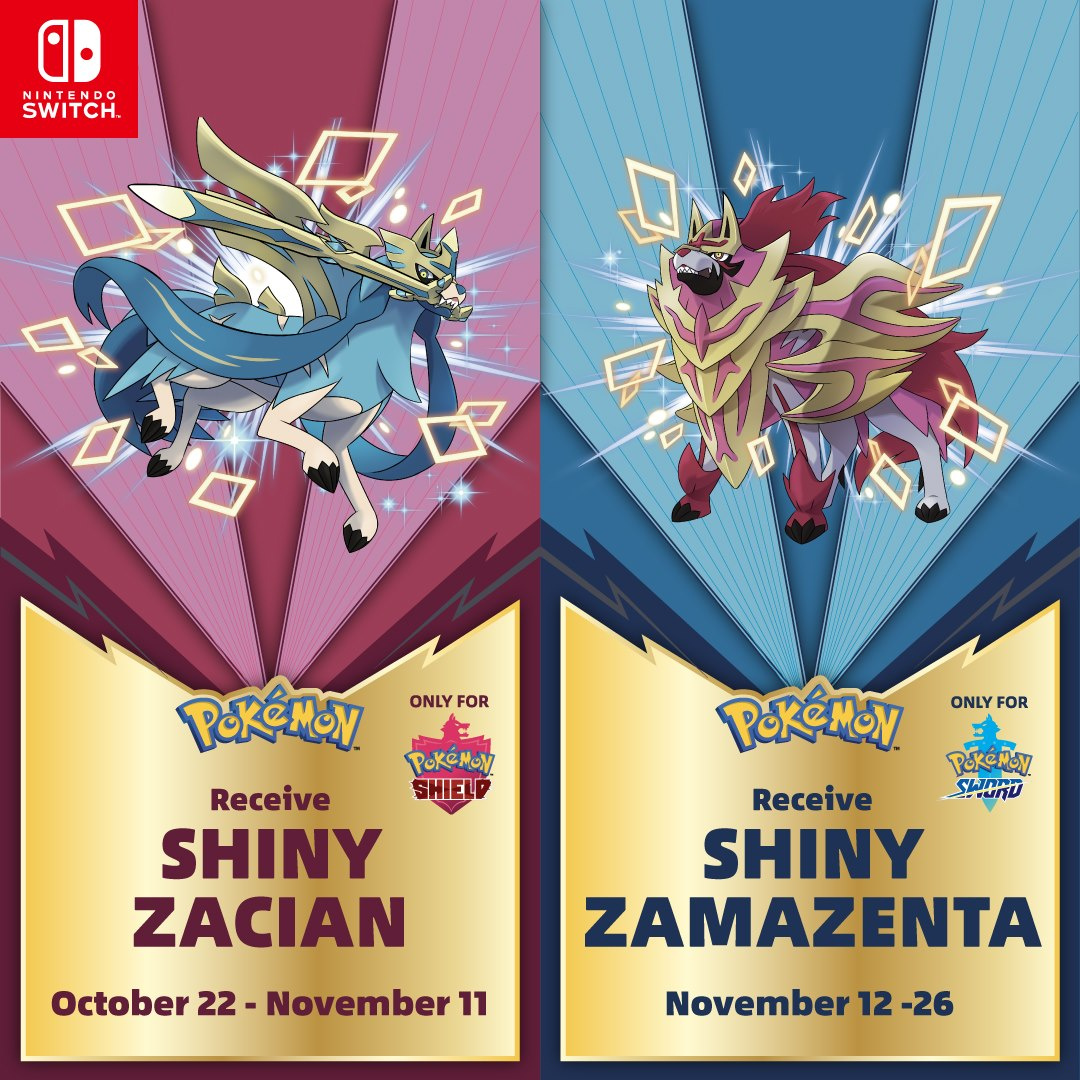 A Shiny Pokémon is a very rare variant of a Pokémon, that dons new colours making them more unique than their regular counterparts. The first canonical introduction to these rare creatures was done with the Lake of Rage Gyarados in the second generation of games where the commonly blue Gyarados, sported red scales instead. Previously, the cover creatures of Pokemon Sword and Shield have been "shiny locked" which doesn't let the beasts have any chance of being a shiny variant making these giveaway codes in high demand.
However, the event Pokemon code was to be given to trainers upon arrival at their nearest GameStop locations in the form of a limited physical card. In the past when GameStop held these events, they allowed fans to use the Mystery Gift function on location to guarantee a rare Pokémon during the event, as Destructoid reported. The card alternative seems to be inferior, as many fans have reported retail locations are out of stock as early as the first day of the event, according to GameFaq forum community boards.
There is a light at the end of the tunnel for trainers that are late to the party. Many forum sites have helped fellow trainers obtain a code, and other members have been posting the codes that they have obtained for FREE. Also, as of this post, until November 18, trainers who have yet to redeem a code can go to the GAME website and obtain a code by providing their email address, note there is only one code available per customer.
Although obtaining these highly sought after monsters seems to be cumbersome, the Pokémon Community is alive and well to help trainers weather the storm in scarce situations. Gotta redeem em' all.