Disney has released its first look at its next big animated picture, Raya and the Last Dragon, currently planned to hit theatres on March 21, 2021.
Raya and the Last Dragon follows in the footsteps of Disney classics like Moana and Frozen by drawing inspiration from a particular region and creating a fictional setting. In this case, the producers traveled to Vietnam, Indonesia, Thailand, Cambodia, and Laos to research, and created the land of Kumandra. Long ago, humans lived peacefully alongside dragons until monsters known as the Druun shattered the peace. Dragons sacrificed themselves to save humanity, but now the Druun are returning. Raya, "a lone warrior," must track down the last remaining dragon.
Kelly Marie Tran (Star Wars: Episode VII – The Last Jedi) voices Raya, and Awkwafina (Crazy Rich Asians, Jumanji: The Next Level) will play Sisu, the sole remaining dragon. Cassie Steele was originally named for the lead role when the film was announced at D23 Expo last summer, but Tran was named as her replacement in August. Don Hall and Carlos López Estrada are directing, with the script penned by Qui Nguyen (She Kills Monsters) and Adele Lim (Crazy Rich Asians).
The teaser focuses on Raya, who we see exploring an Indiana Jones-style temple with her pet, Tuktuk, and fighting a masked attacker; the trailer cuts to show the heroine grown up. Along the way, Tran's narration teases conflict between different factions of humanity, her role as guardian of the Dragon Gem, and her need to find the last dragon to maintain peace.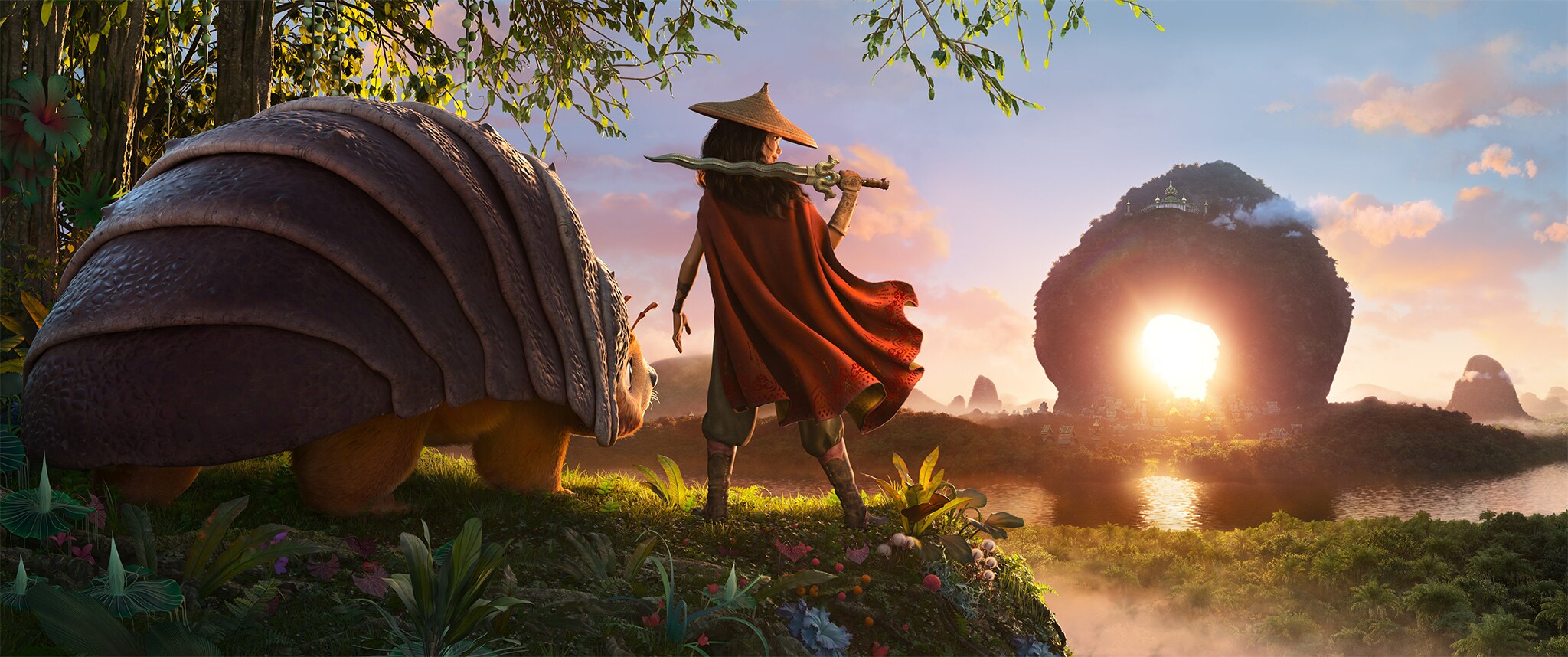 At D23, Raya and the Last Dragon was described as a story "about the power of community and having hope in darkness." Audiences will have to hope they can experience this new story on schedule in March — the film was originally intended for release on November 25, 2020, until Pixar's Soul bumped it from that spot (before it was moved to Disney+ for a Christmas Day release).