For the first time in English, Fire Emblem: Shadow Dragon & the Blade of Light will see a limited release on the Switch on December 4, just in time for its thirtieth anniversary.
Nintendo announced the news via their YouTube channel, acknowledging the enigmatic reputation of the game's protagonist, Marth, in the west. Marth has been a mainstay of Super Smash Bros since Melee, but English audiences have never officially seen this pure form of the series' roots before.
A "renewal" of the Famicom original was released on Nintendo DS back in 2009, called Fire Emblem: Shadow Dragon. It contained new content and DS-specific features like touch-screen controls. The Switch port is a more faithful representation, but still contains some modernized conveniences.
Players will be able to rewind to previous turns if they dislike the outcome of a particular fight, fast forward through player and enemy actions, and utilize save-states (called bookmarks). These features should make the experience more palatable to fans of Fire Emblem's more modern installments like Awakening or Three Houses, where a Casual difficulty eliminates the franchise's infamous permadeath mechanic.
Continuing the recent series tradition of beautiful special editions, a 30th Anniversary Edition will be available, including a download code for the game, a deluxe art book, a replica Game Pak art piece, a replica game box (including instruction booklet, protective sleeve, and world map), and a mini Nintendo Power "retro collectible" poster. The package comes in a black slipcase emblazoned with a dragon's 8-bit sprite. The nostalgia saturating this package alone should entice NES fans.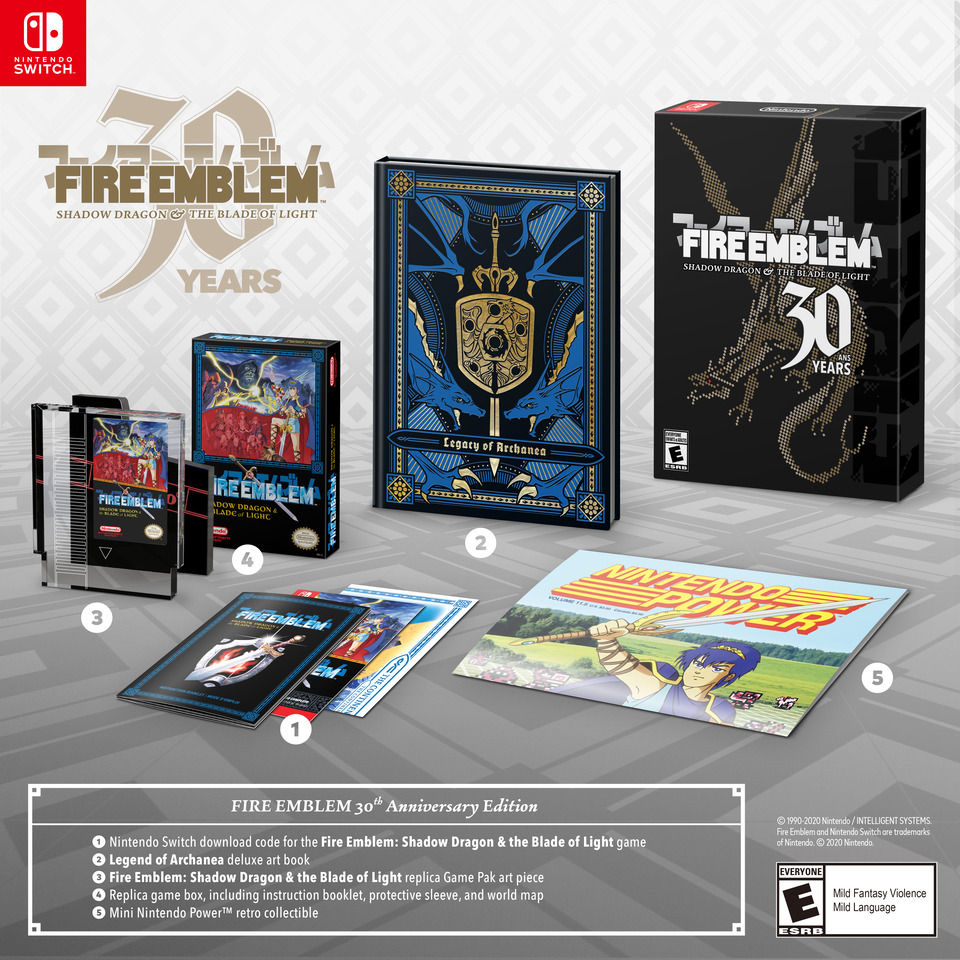 The standard edition Fire Emblem: Shadow Dragon & the Blade of Light will be available on the eShop for a mere $7.99 CDN. Nintendo has not specified how long it will be available, so fans may want to check their Nintendo Gold Points before it's too late.